Mabank Meadows Subdivision
Located in Mabank, TX 75147
Welcome to Mabank Meadows, where small-town southern charm awaits you. Located just minutes from Cedar Creek Lake, the warm year-round climate is perfect for outdoor life! With close proximity to HWY 175, a trip to Dallas or Tyler is less than an hour. Here you can have a country living with city conveniences, the best of both worlds!
Floorplans offer 3 bedrooms, 2 full baths / 4 bedrooms, 2 full baths, with granite throughout. Homes range from 1,480 square feet to 1,811 square feet, based on plans.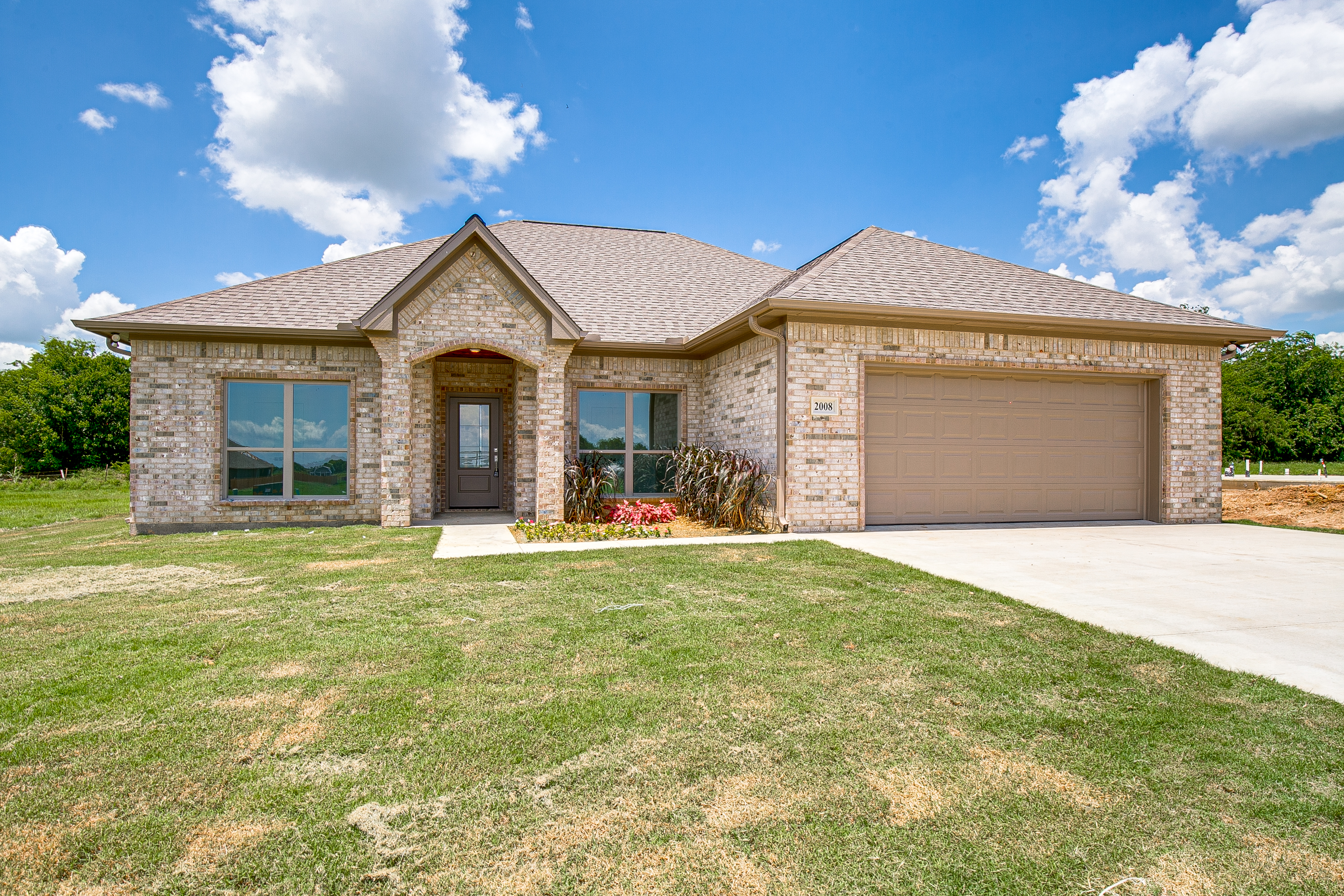 Showcasing 6" Exterior walls, HIGHLY ENERGY EFFICIENT, Pocket doors, Raised Ceilings, Stained Porch & more. Mabank's low cost of living and award-winning school district combined with this great community makes this an easy decision on where to build your next home!
Mabank Meadows Site Plan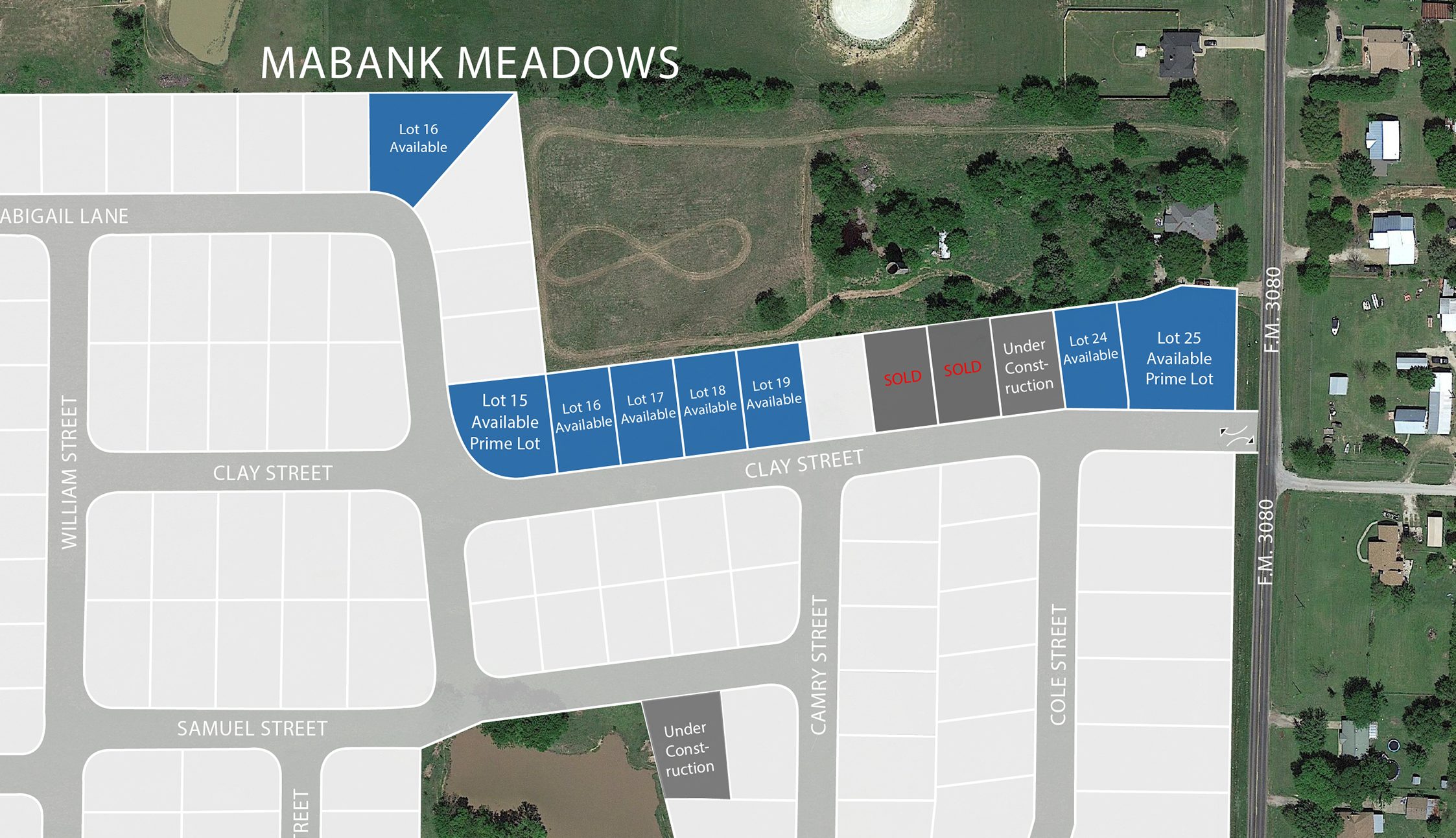 Stover Elevations & Floor Plans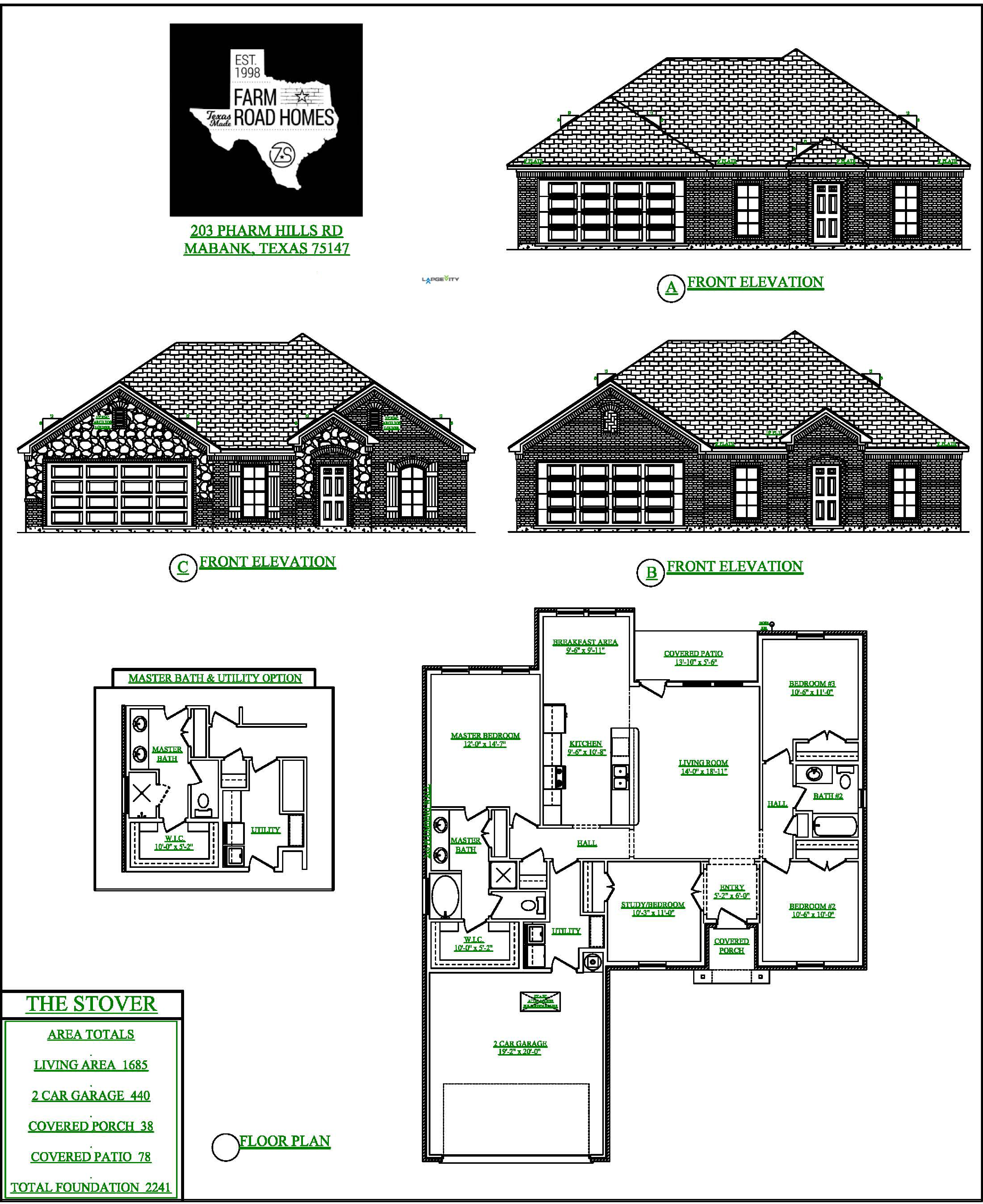 Lawndale Elevations & Floor PlansJones Elevations & Floor Plans