NNN Charges:
Common Pitfalls to Avoid
Are you structuring your lease well, estimating accurately and reconciling CAM Charges to get the most out of your investment? Let us help!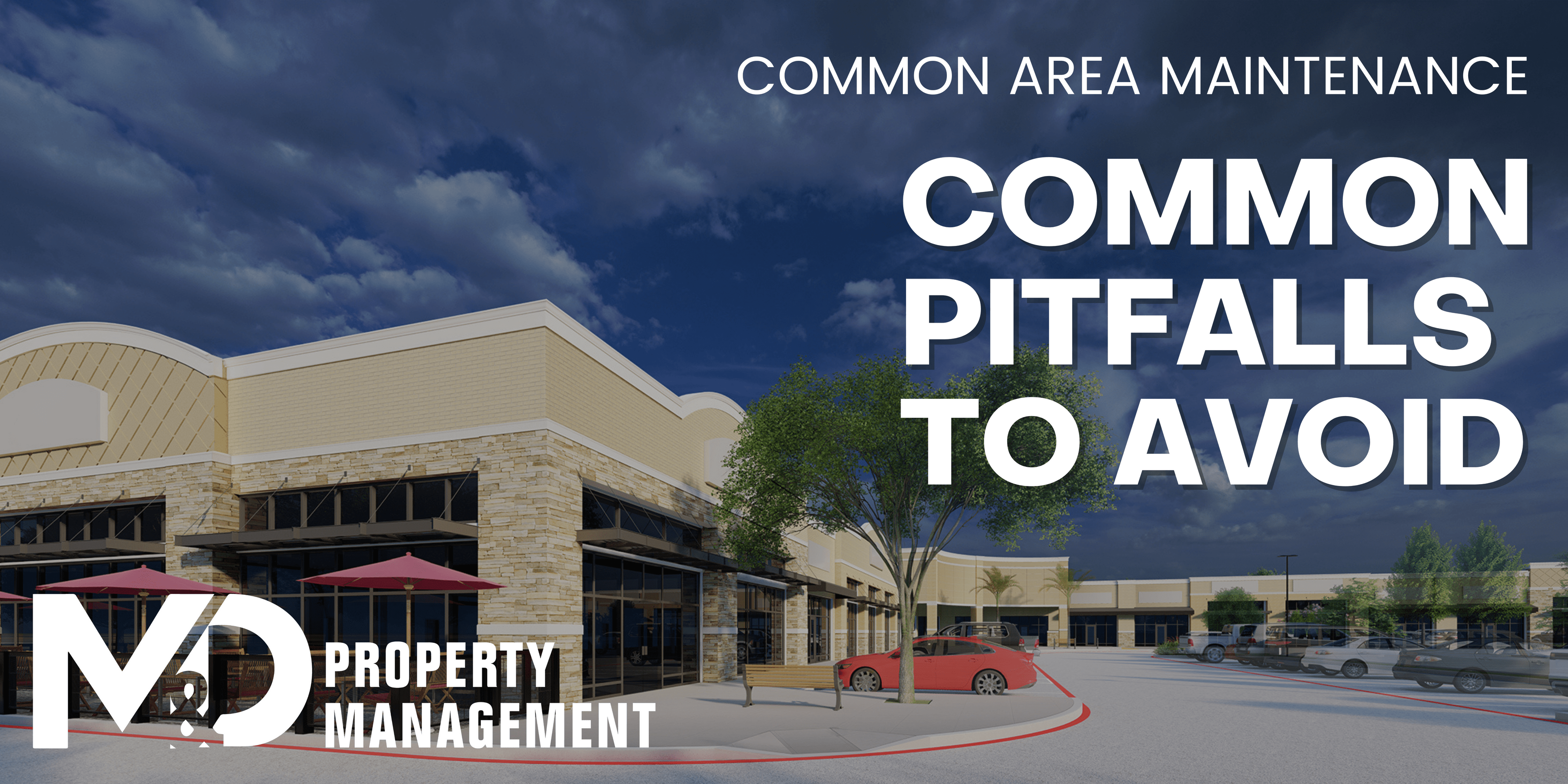 NNN Charges are devised with the intent to pass on the maintenance of common areas, management, taxes, and insurance to commercial property's tenants based on their proportionate share. A large part of negotiating a commercial lease can be negotiating what common area charges (CAM charges) are included and if the tenant has a cap on charges. Managing the landlord's risk and tenant's pass throughs plays a key role in negotiating a NNN lease.
Costs typically covered in CAM charges include:
management fees, common area maintenance, landscape and mowing, exterior lighting, signage, etc. When negotiating these charges in a lease and recouping CAM expenses, what are some of the most common pitfalls you should avoid?
#1 Negotiating CAM charges
Sophisticated tenants will try to negotiate CAM charges, caps on CAM charges and what can be included. Terms negotiated in the lease can bind a Landlord for many years and affect NOI of the property. Knowing what the actual costs are and how much to negotiate is key to maximizing your return.
#2 Annual Reconciliation of CAM charges
Landlords have a deadline each year to reconcile NNN charges, provide an itemized statement of the operating costs for the preceding year, compute new NNN charges and invoice for the amounts owed (or refund overpayments). With a commercial property with multiple tenants, it's important each tenant's reconciliation and new charges are reflective of their lease. If you have 20 tenants, they may have 20 different lease agreements! At M&D, we specialize in making sure our management team fully understands each tenant's lease, so our clients stay in compliance with agreements, and most especially, get the most out of their investment property.
#3 Bookkeeping and Audits
Detailed bookkeeping may be the most important part when working with a NNN lease. It is important to have copies of every expense included in the CAM charges. This includes every mowing invoice, lightbulb changed, and trash pick up. This is important not only for reconciliation purposes but also because tenants will have the right to audit a Landlord's records and failure to maintain those records will cost you money.
If you're not optimizing your expense reimbursements, it can cost you upwards of thousands of dollars each year!
M&D Property Management offers unparalleled services to Commercial Property Owners that improve your NOI and give you peace of mind. From tenant screening and leasing, to structuring expert lease agreements, annual budgeting, record keeping and detailed reconciliations, we do it all. Our promise to our clients is to keep your property well preserved and maintained, your tenants happy and their business successful, and your vacancy rates low. We will help you plan for today, tomorrow and the long-term and treat your property and bottom line as if it were our own. Our team has decades of experience in commercial property management, and our clients enjoy personalized, competent, connected management that delivers results.
Call us today if you're interested in learning more about Property Management services for your commercial space. We can go over everything we do, our great value fee structure and explain why companies that choose M&D say they would never manage their own property or use anyone else ever again!