Residential and Commercial Market Update | June 2021
The pendulum is beginning to shift
The DFW market is still booming, mostly due to high demand and unbelievably low inventory. Housing construction has not kept up with the high demand for homes in the area. The time houses are on the market in DFW is at a record low.
Days on the market for Rockwall County is down 84 percent since last year
Days on the market for Dallas County is down 70 percent
The number of houses currently for sale in Rockwall County is down 55 percent compared to this time last year, with active listings on the market coming out to about 261 right now. This is comparing today's number with a year ago, when we were in the middle of COVID. Compared to a normal year like 2019, inventories are actually closer to 70 PERCENT down.
The good news for sellers, housing prices are currently 20 percent HIGHER than this time last year in the Rockwall market, and 24 percent higher in the Dallas market as a whole. Wow.
As forecasted earlier, housing prices are expected to slowly come back down or level out heading into the end of the year, mostly due to inflation leveling out and rates coming slightly back up, as well as more new home construction.

Compared to this time one month ago, the average sales price in Rockwall county is up 4 percent to about $439,770. So if you are looking to list your home, now is the prime time to do so while the market is still ripe and housing prices are still up and climbing
Average Sales Price in Rockwall County is $439,770
Median list price per square foot in Rockwall is $163
At M&D, our homes consistently sell above listing price throughout the DFW area – up to 20 percent over asking price. In the past month, we have had sellers' homes go for $8,000, $10,000, $99,000 and even offers at $150,000 over listing price! Knowing how to price your home for the market so you do not lose out on thousands of dollars is our specialty.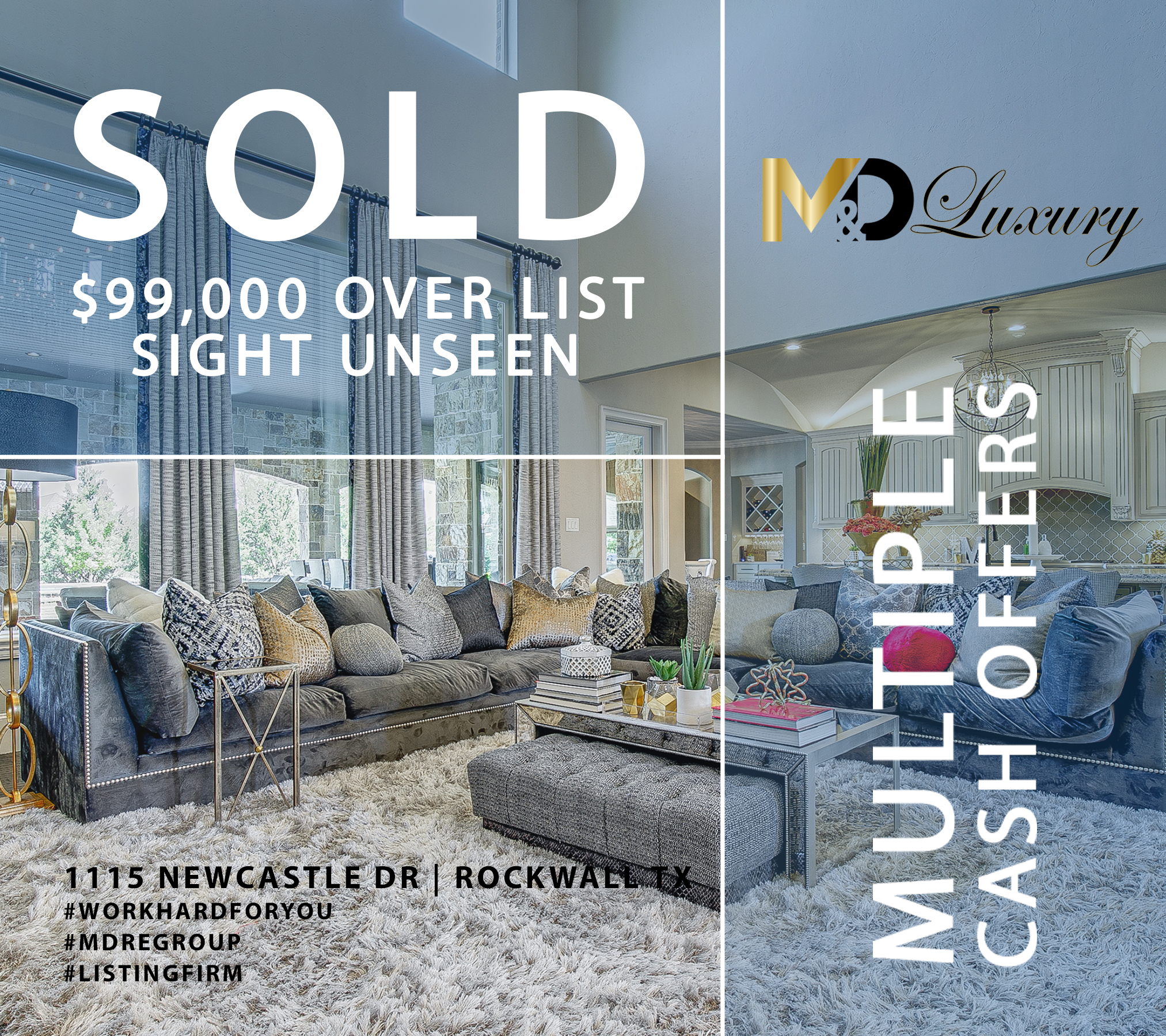 If we can be of service in any way, whether questions on the current housing market or about what it takes to get your home ready to list, please let us know.
Also, check out our list we have compiled of the Top 15 Family Fun Things to Do in Rockwall, Texas! Many of these gems are well known, and some not so well-known. We hope this helps you and your family plan your next outing, whether you are a recent transplant, have lived in Rockwall for years or are thinking about moving to the area or visiting.