How much is my home worth?
How to determine the value of your home in this crazy market!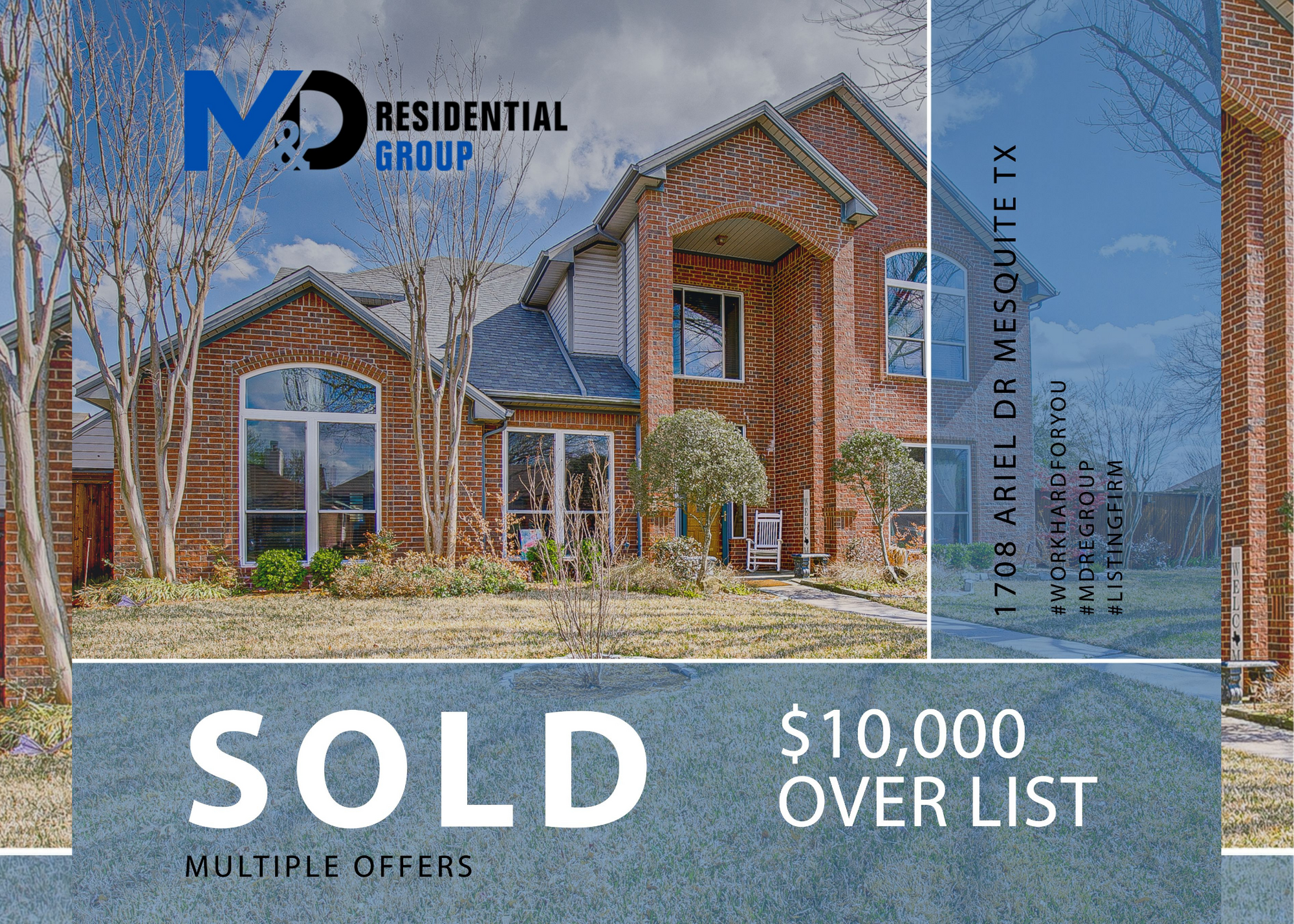 That's a great question! In a market like this one, with homes going 5 to 6 percent over asking price on a regular basis, it is not as straight forward or easy as one may hope! However, this is where our expertise can come in to help you. There are several methods and useful tools to determine your home's current market value. Are you ready to find out what your home is worth?

1) Online Estimators (also known as AMVs or Automated Valuation Models).You can find these online estimators just about anywhere. Whether looking at your local real estate firm, such as our home valuation tool here at M&D, to larger site's calculators, like Redfin's or Zillow's "Zestimate," generally about 22 percent of homeowners go this route when looking to calculate the value of their homes.

2) CMA (Comparative Market Analysis). A comparative market analysis is a little more in-depth, and something that we, as your local agent, are happy to create for you. When an agent creates a CMA, they are looking at multiple factors – such as comparable properties, features of your home, square footage, neighborhoods, schools and more. Please let us know if you are thinking of selling your home and are interested in obtaining a CMA. Our agents can help with this!
3) Appraisers. This route will cost you a little, but as professionals at this, they will also take in to account a variety of factors such as the market, home features, renovations, neighborhood, and comparable properties as well. A home appraisal is also necessary before a lender will approve a mortgage. Nearly 30 percent of people go this route when looking to find the value of their home.

4) Review "Comps." This is something both agents and appraisers will do to figure out your home's value. A comp, or "comparison," is a look at properties like yours and near yours, that have sold recently, preferably no later than in the last 60 days. More than half of people will use this information to come up with their home's market value. Still, the property next door might not be the identical best way to gauge exactly you're own asking price. Remember to consider a variety of factors. For instance, figure out how the price per square foot for similar homes in your neighborhood that sold, or in your area, and then calculate the average price per square foot. Also, browse MLS listings to find the information you need.

5) Consult professionals. This may be repetitive, but it's true that agents and appraisers can really help you figure out the value of your home, especially when the market is unpredictable. Still, if you want to get started on your own, this is how to do so. Use the models and do some of your own research to find what would be a fair estimate or value. You and your agent can then work together from there to determine the final listing price, if you are looking to take advantage of the current market and sell -- or, if you are just wanting to know where you stand right now.

Some things to keep in mind for our local area:
Home prices have jumped about

15%

since last year.
Most houses are going for about

5-6%

OVER

the asking price.
Most homes are selling in about 2 weeks, down from 2 MONTHS on average this time last year!
The

median listing price

in the Rockwall, Rowlett, Royse City area is about

$375,000

.
The average price per square foot for the cumulative surrounding area is about

$160

;

this number may vary from

$140 to $170

on average depending on your exact location.

Overall, it is so important to get the price right. You could lose out on thousands, or literally tens of thousands, of dollars in a market like this one!

If you have any questions about the value of your home, are considering potentially selling soon, or would like to know some steps to take to determine your home's value or how to prepare for a sale, please call or e-mail us anytime. We are here to help however we can, from the very beginning through the finish of your home buying or selling experience. It's what we do (and love to do)! So thank you again for considering M&D for your real estate needs!